Start Here.
Obtain the information you want returned from your query by selecting items from one, some or all the lists below. The information you want may be the building blocks to obtain additional information, such as sequence information, or information you want to compare with something else.
When you have your selections ready, click on the "Submit Query" button at the top (not shown here).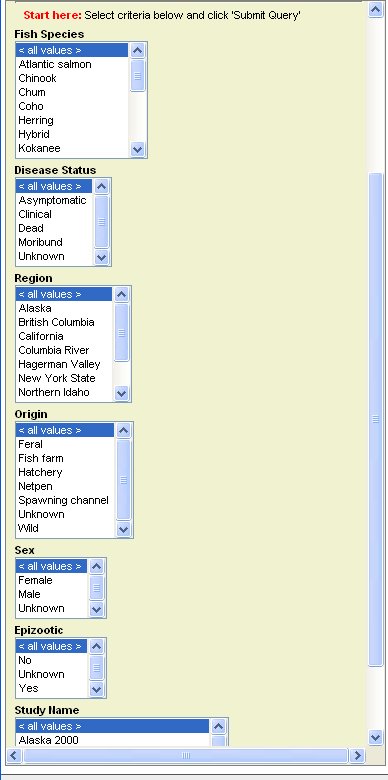 The result will be two-fold:
The interface will return a map of locations and a table; plus a pop-up window will appear with the full data set from the first record (highlighted in the displayed table).
As you move the cursor to other rows in the table, the information in the popup window will change. To turn off the popup record preview, unselect the "Current Record" box in the View row just beneath the header.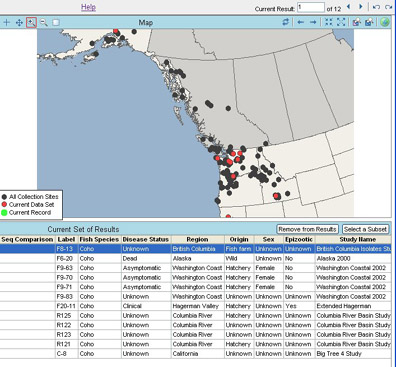 Current Record Display